夢,總感覺和女孩有著特別密不可分的關係。在這個想像與現實的連結點裡,你可以是那個打扮華麗的高傲女生、浪漫又帶點不切實際的內向女孩、熱情的夢想家、佻皮的搗蛋鬼、優雅的旁觀者……每一個看似和現實中截然不同的你,或許,也深藏著一份對某種人生的渴望。
這次,就來自由撰寫一部屬於自己的《Alice in Wonderland》吧,今夜,你將會成為 "Christina"。
" Hey, I am Christina. Who are you? "
/
夢境裡,我穿上了那襲夢寐以求的白色洋裝,正在秘密策劃著一場惡作劇。
比起當個精緻的洋娃娃,
我更喜歡自己那怪異而獨特的一面。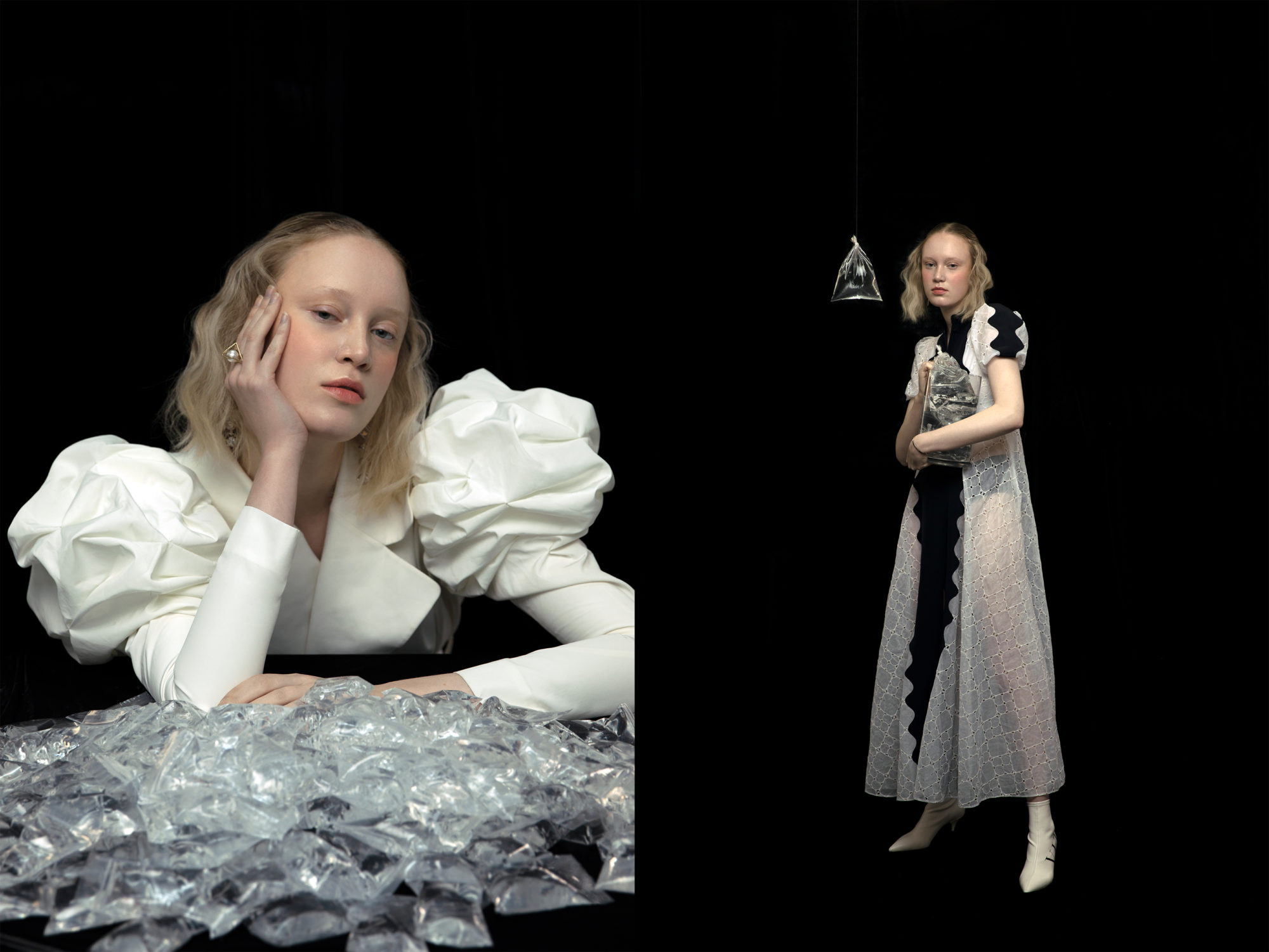 left / Coat,ANIRAC. Boots,Hermès. Earring and Ring, Atelier Swarovski.
right / Dress and Shoes,Valentino. Ring and Bracelet,CELINE BY HEDI SLIMANE.
/
And 't was a dream of the busy world
Where valorous deeds are done;
Of battles fought in the cause of right,
And of victories nobly won.
-The dreams by Eugene Field-
/
女生或許真的是充滿矛盾的生物,
卻也是讓自身顯得更迷人的地方。
帥氣與可愛並存,又有何不可?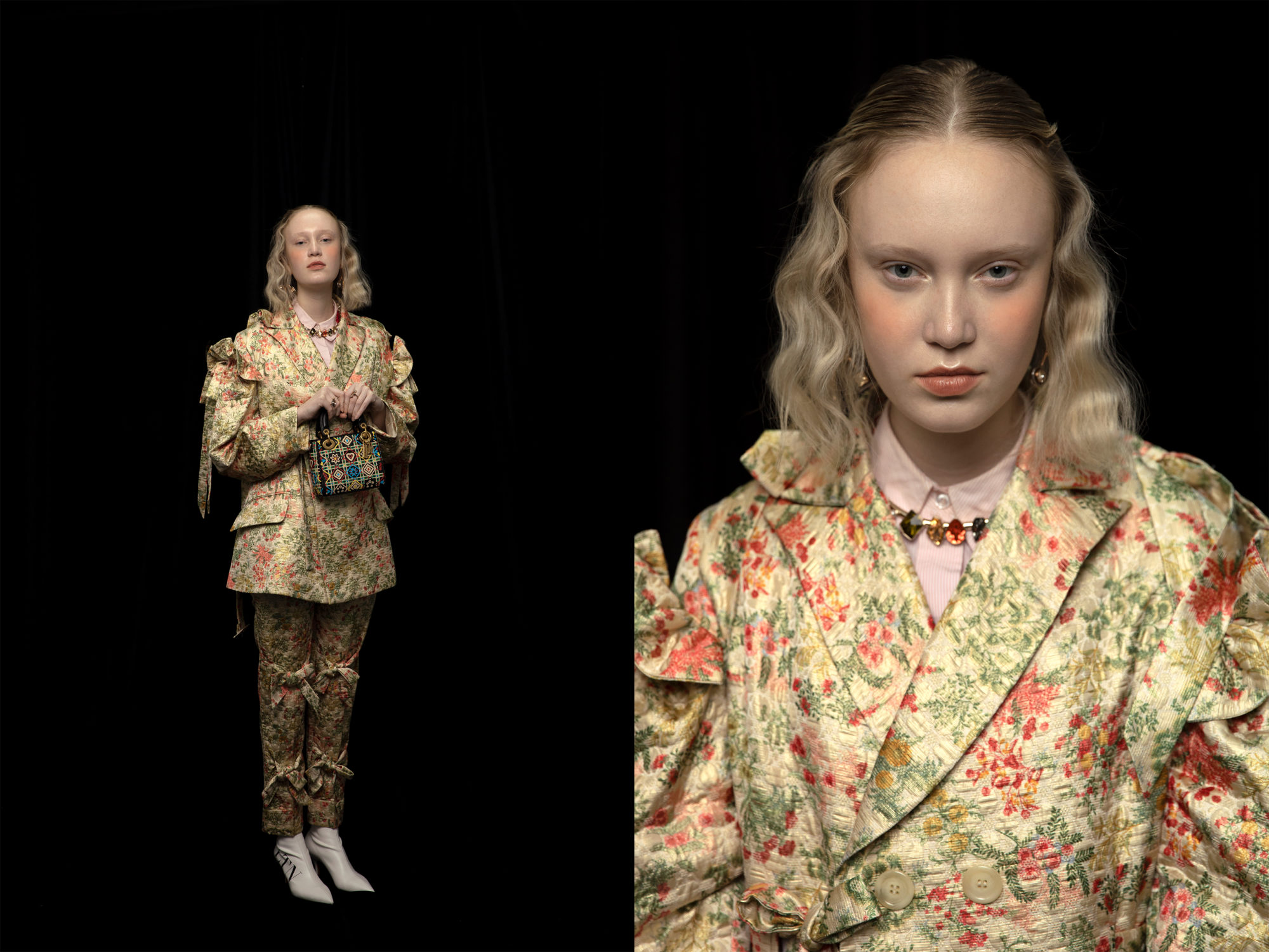 Shirt,Blazer and Trousers,Simon Rocha. Shoes,Valentino. Bag,Dior. Earring and Rings,Atelier Swarovski.
/
Hold fast to dreams
For if dreams die
Life is a broken-winged bird
That cannot fly.
Hold fast to dreams
For when dreams go
Life is a barren field
Frozen with snow.
-Dreams by Langston Hughes-
Dress and Coat,MaxMara. Boots,Roger Vivier. Necklace,Louis Vuitton.
/
在現實裡所有的力不從心,都在夢境一一化作勇敢與熱情,
就像那你曾說過要到達的遠方,
看起來也不那麼遙遠了。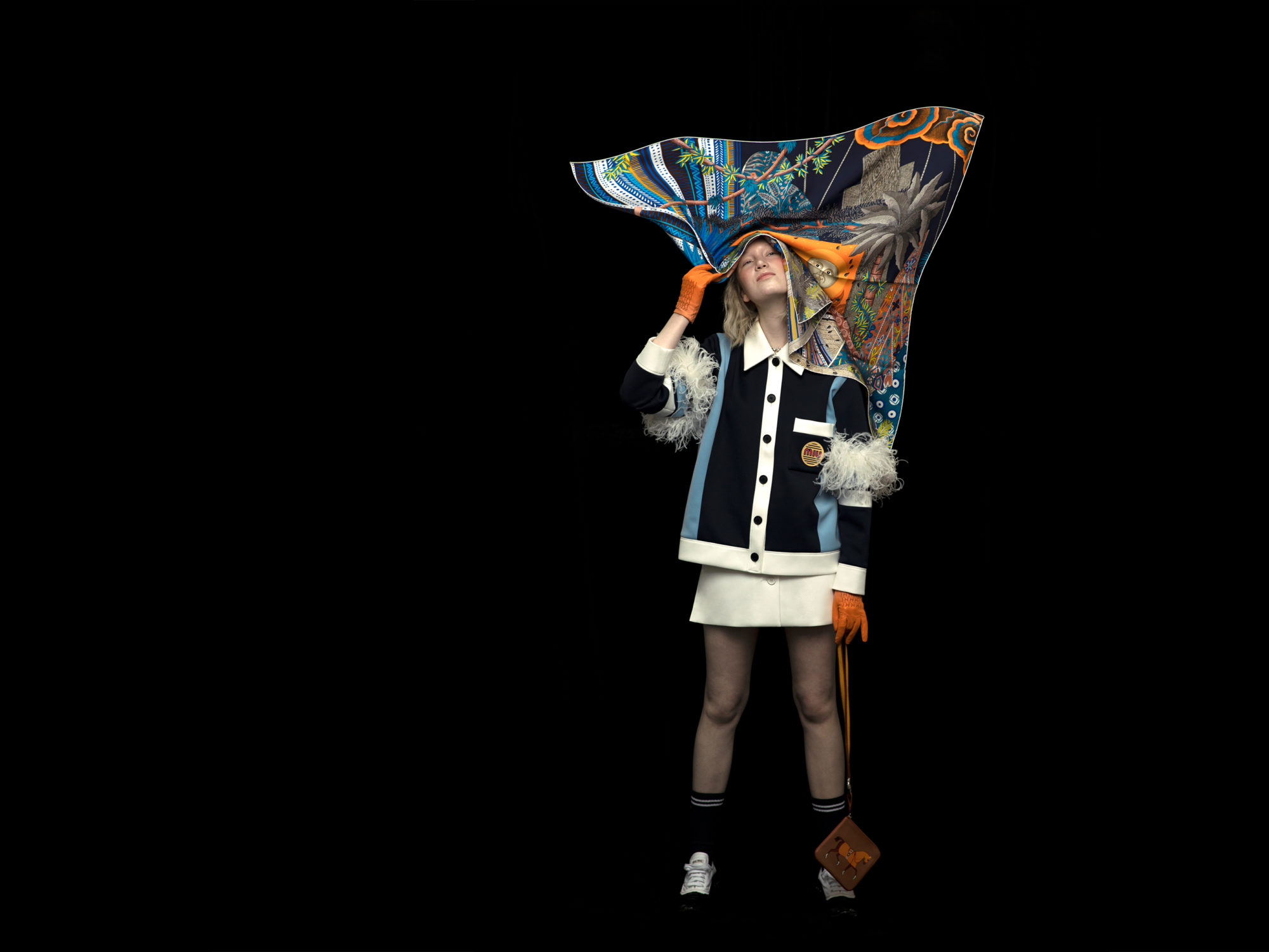 Jacket,Skirt,Socks,Shoes and Necklace,Miu Miu. Groove,Mini bag,Scarf,Hermès.
/
或許我們心裡都住了一個 Christina,時而優雅,時而瘋狂。
/
I should like to sleep like a cat,
with all the fur of time,
with a tongue rough as flint,
with the dry sex of fire;
and after speaking to no one,
stretch myself over the world,
over roofs and landscapes,
with a passionate desire
to hunt the rats in my dreams.
-Cat's Dream by Pablo Neruda-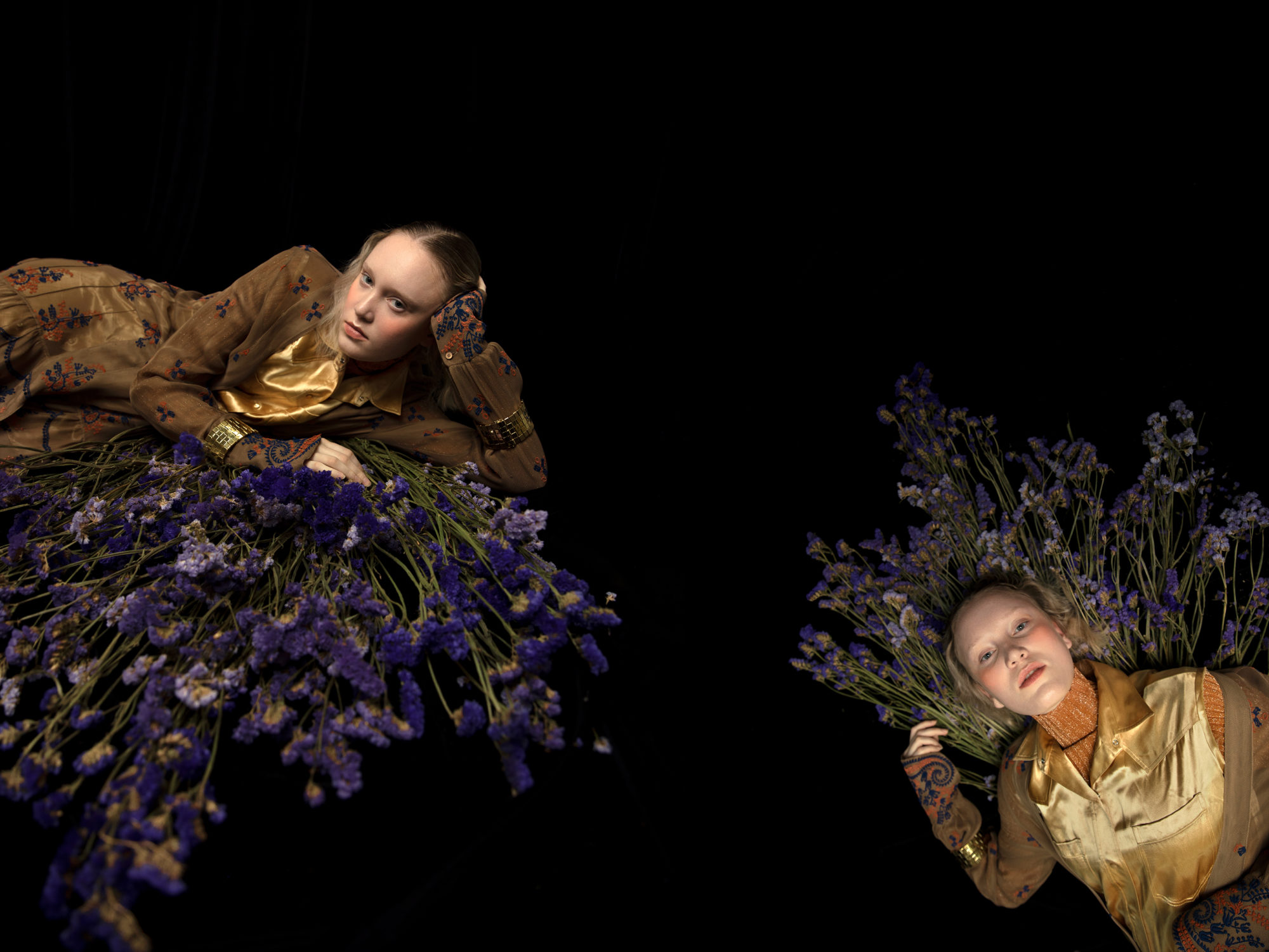 Sweater,Shirt,Dress,Socks,Boots and Bracelets,Chloé.
/
上一秒還漫步在一片粉嫩的花園中,轉眼又以然站立在沙丘上看潮起潮落,
所謂夢境,就是那樣的無跡可尋。
left / Shirt and Trousers,Vivienne Westwood. Dress and Shoes,Simon Rocha. Choker,Atelier Swarovski.
right / Shirt,Skirt,Socks,Boots,Necklace and Bracelets,Chloé.
Wake up, wake up…
Credits
Art Direct:Sam Tso, Emily Chan
Photograph:Sam Tso, assisted by Emily Chan
Video & Editing:Eddie Yeung
Styling & Text:J
Makeup:Ka Ho Cheng
Model:Christina C.
Voice Over:Jack Ip
Cover Art Design:Chara